Most of you have heard of the Mento and Soda experiment. Since Maggie has this new found fascination with volcano's and lava (AKA....bolcano's and laba) we decided to try it out for ourselves. It was pretty fun...and the best part was Chris bought two packs of Mentos....I got the leftovers!
Setting Up!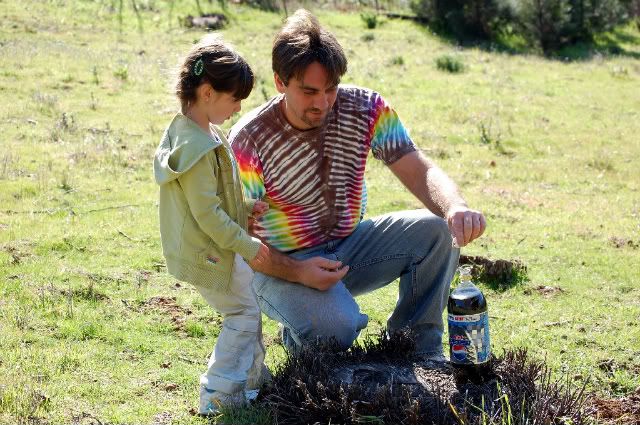 Getting the candy!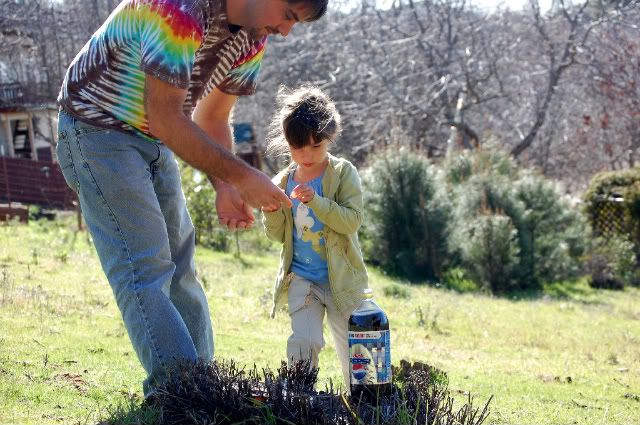 Plop!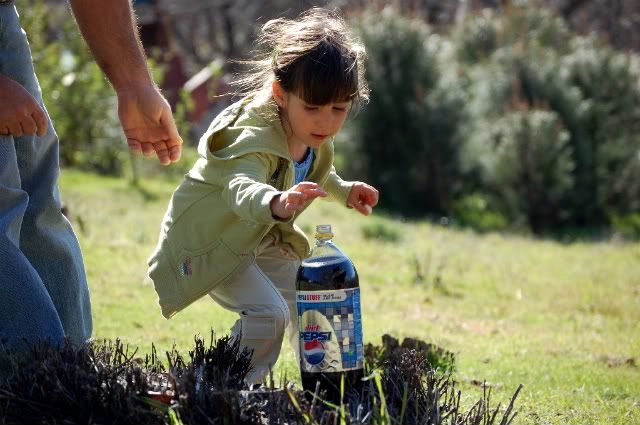 Here it comes!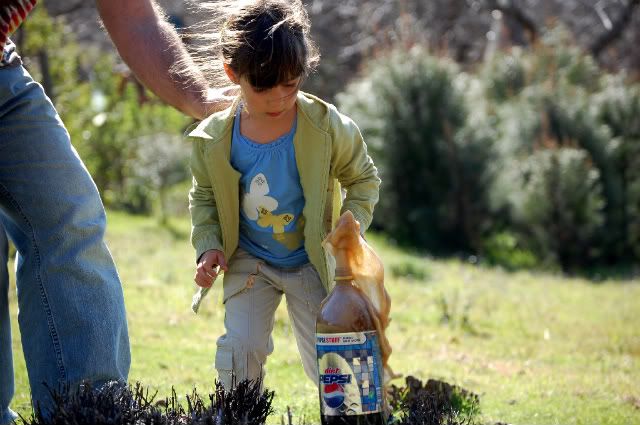 WOOHOO!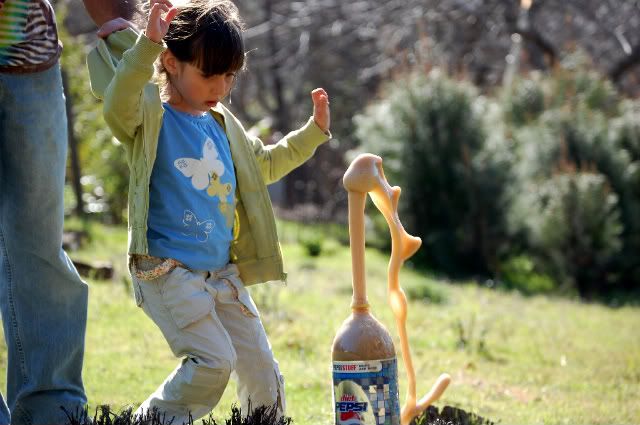 The party is over!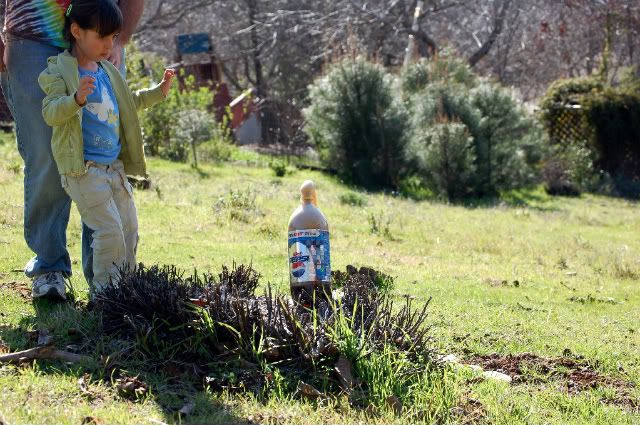 Super easy and cheap experiment. 1 bottle of diet Pepsi and a couple of mentos. Poof! You have an explosion!
We have a few more things we are going to be doing with volcano's and lava in the near future, so keep watching!