Maggie is obsessed with anything that has to do with Space. The Moon, Stars, Planets. Loves it. While I was blog stalking I stumbled upon a new blog, well, new to me
Mind Games
. She had the cutest project. Here is our version of what she had done!
Coloring Space Suit: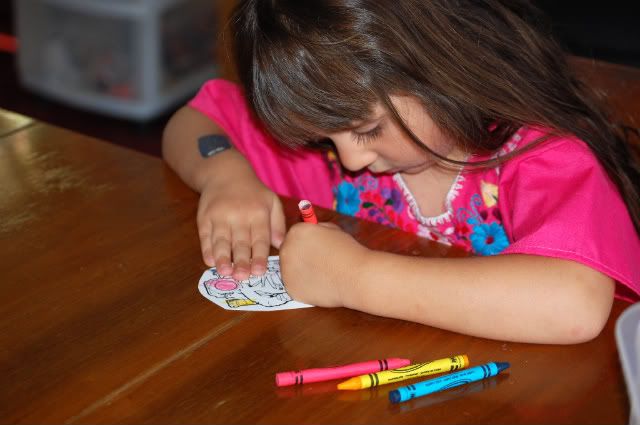 Making "moon glue" (1/4 cup flour, water to make paste, white/iridescent glitter for sparkle--you can also use salt
Getting dirty making the moon (favorite part) We used a strip of bubble wrap to make craters.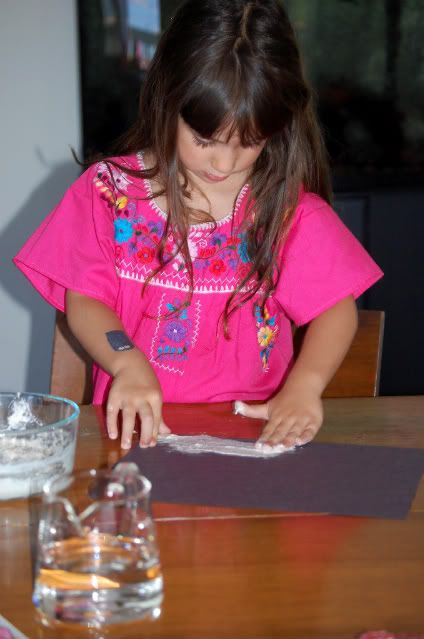 Glued her face to the space suit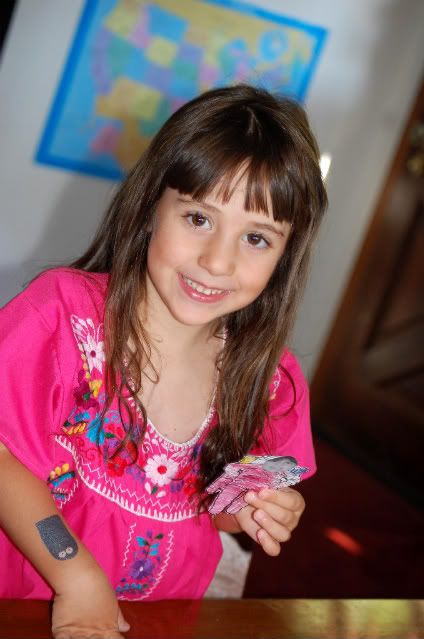 Added stars and a space ship, Maggie walking on the moon~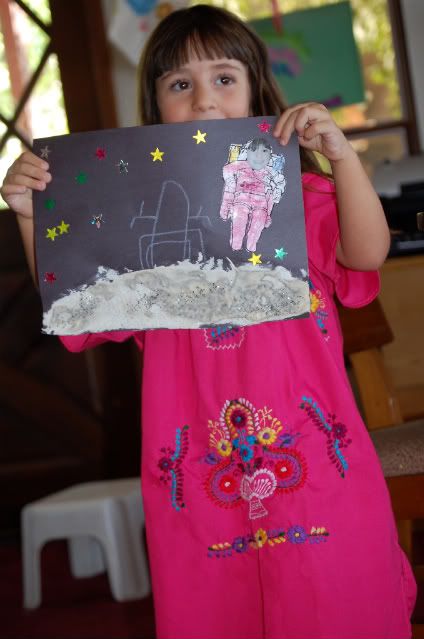 She had so much fun making it we had to come up with another project. So we colored a larger version of the space suit and put in another pic of her. I *think* thats what she really wanted. I mean, how much fun is it to see a picture of yourself walking on the moon!