As you already know, Maggie started gymnastics last week. She is just so happy and excited to "go to gymnastic school". She is having a blast! We have decided to take her twice a week instead of one. She is thrilled.
We had a really neat thing happen while we were there yesterday. Maggie was making friends with a little girl who just turned 4. I got to talking with the girls grandmother (who she lives with) and found out she lives pretty close by to our home. The conversation kept going and come to find out the lady bought my aunt and uncles old home which also happens to be the last house my dad ever built. Such memories started flooding my mind. My poor uncle passed away unexpectedly and far too soon a few years after moving into the house. He was one of those really neat people that you never forget. Thinking about him and the times we spent as a family visiting while the house was being built brought a smile to my face. Maggie was pretty excited and thinking her Papa was even cooler for building a house!
I get sidetracked to easily! Back to gymnastics! Maggie did well. Did a little of the same stuff from last week but some new things too. She balanced on the 2nd biggest beam yesterday. She just glided on as if she had been on it before. I was surprised to hear later that she was scared, I never would have known. I really hope that this is something she will enjoy for a long time!
I am also hoping it helps the girl with her coordination! She takes after here mama....and that's all I have to say about that!
I am thrilled to say that I finally got pictures! Here is my girler!
I wish this one was focused better :(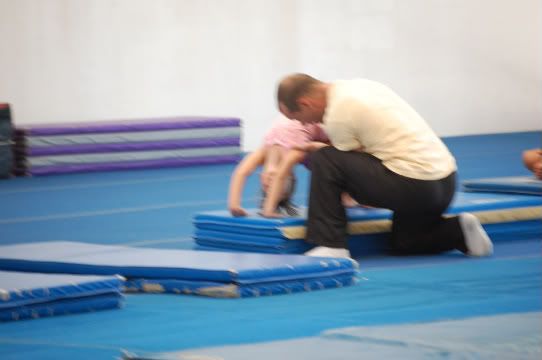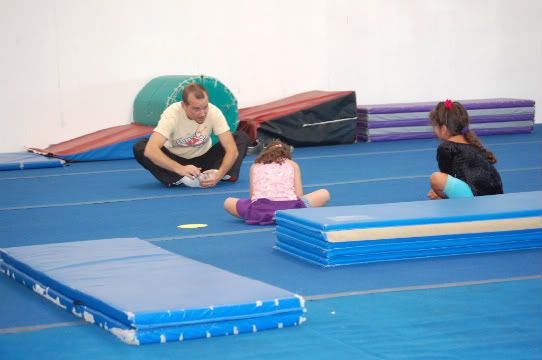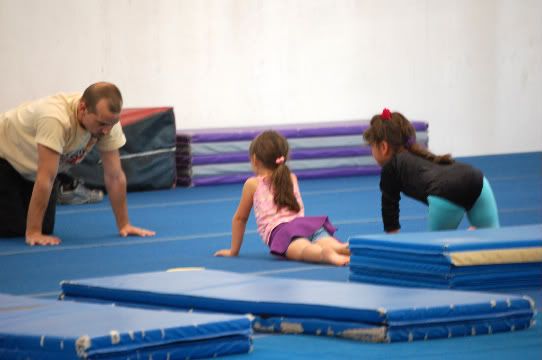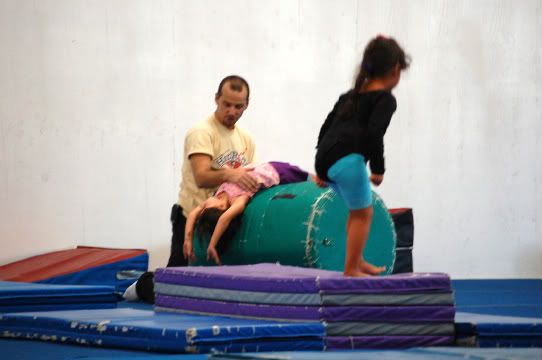 Learning to Mount on the 2nd beam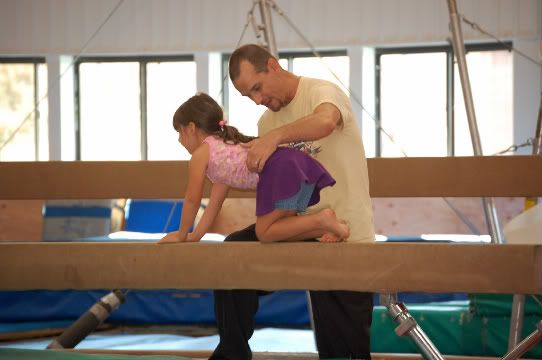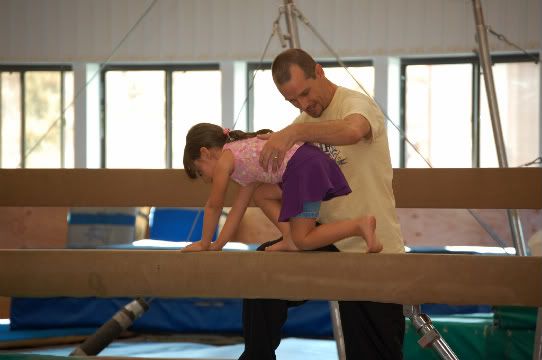 Proud mommy moment :)
She is balancing great, learning cartwheels and having the time of her life.